If you want to bring a sense of elegance and style to your home, then you need to pay attention to the catalog of inexpensive interior doors of the ProfiloPorte collection. Created in cooperation with Italian colleagues, it successfully combines European quality standards, practicality and affordable price. In our catalog you can choose the most appropriate model for your interior.

King profile doors

The design of the king profile doors consists of an MDF profile, two vertical sidewalls separated by transverse slats. Thanks to this solution, the interior space is visually expanded. Horizontal slats also provide additional reliability and resistance to mechanical stress. The entire catalog of interior doors is presented in Moscow, as well as in all representative offices in other cities.
Advantages of king doors:
high strength;
no seams and joints;
the ability to operate in conditions of humidity and various temperature conditions;
interchangeability of parts that have lost their operational properties.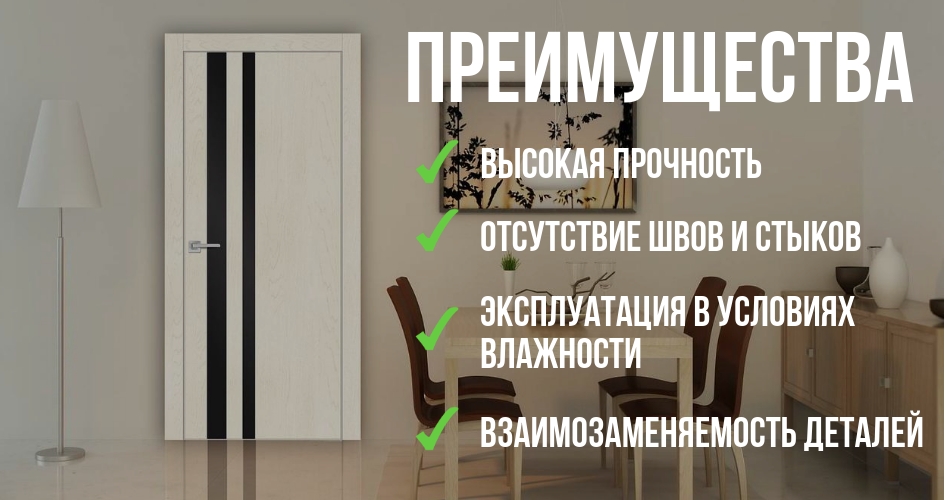 Interior doors with stepped elements

This series is a continuation of the PS series. It has all the advantages of king doors, but it differs in design. The differences between the steps create additional depth and volume. Such interior doors will be an excellent addition to any interior. The presence of steps does not affect the strength of the structure in any way, and due to the interchangeability of the elements, the service life of the doors increases significantly.

Interior profile doors

If you want to buy high-quality and attractive doors cheap, visit the catalog of interior doors of profile type. All models of this series are finished with ash veneer of the premium segment. Due to the bright pronounced structure of natural wood, they practically do not differ from more expensive products made of solid wood.
The surface of the profile doors does not burn out, is not exposed to the negative effects of the environment. They can be washed with conventional detergents.
Main advantages

| | | | | | | |
| --- | --- | --- | --- | --- | --- | --- |
| HIGH-QUALITY ACCESSORIES | | HIGH STRENGTH | | MODERN AND STYLISH DESIGN | | GOOD SOUND INSULATION |
Advantages of profile doors:
embedded hinges and locks;
high-quality accessories;
high strength and impact resistance;
the presence of an aluminum edge that reduces wear;
modern and stylish design;
good sound insulation.

Interior profile doors of frame type

The main difference from the profile doors of the PSU series is the frame fabric. It provides additional strength and increases the service life. All doors of the series are finished with a polypropylene coating that imitates the wood texture. It is chemically inert and does not have a negative impact on human health.
The doors are available in several colors, and it is also possible to choose glass inserts. If you want to buy an interior door, the catalog and prices are presented in the relevant sections, as well as in the price list. We also have many other interesting series – we are sure that among them there will be models that will satisfy all your needs.