Interior shaped doors Profilo Porte
The collection of "Profilo Porte" interior doors is a joint development of "MariaM" factory and the Italian partners. We've been working in the market for more than 18 years and expanded our coverage of the regions by opening numerous stores, where the customers can buy the Italian interior doors at affordable price.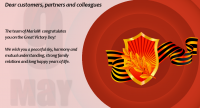 In the process of interior doors production, we use natural wood, aluminum sections, glass, and certified paint materials to ensure complete safety and long service life of our products.
"Profilo Porte" interior doors from the manufacturer


To date, there is a large selection of various kinds of interior doors in the market. Whether you prefer high-tech or classic style for your interior - a huge variety of options can satisfy almost any taste.


High price is the main drawback of such offers. The manufacturers are usually outnumbered, while the number of resellers and intermediaries with price markups is very large. Such resellers can't provide a full range of products; they are incompetent in issues relating to the consumers.


Shaped doors of "Profilo Porte" collection from "MariaM" factory feature the following benefits:
Wide range of models to suit every taste, European trends in the world of "door fashion"

Superior quality of service and sales, convenient plan of work with dealers and wholesalers

Joint production with the Italian partners; high quality of the international standards

Delivery of products from the warehouse directly to your store. Warranty for all products

The Italian interior doors are high-class and affordable products. Our factory has its own production facilities, warehouses, and design shop. We buy only proven raw materials and control the entire production process at every stage. We maintain the same level of quality, price, and service in all our representative offices.


"Profilo Porte" shaped doors comply with the European quality standards, while a wide selection of design solutions can satisfy the needs of even the most exacting customer.
Ready-made interior shaped doors from the warehouse


On our website, you can order the interior doors the shape and other characteristics of which you like. If you live in the city of Moscow, the purchased products will be delivered within the shortest terms. The other cities are covered by the network of our dealers whose contact details you can find in "Points of sale" section.
By purchasing the doors from "Profilo Porte" collection, you get the brilliant opportunity to create a cozy and harmonious environment in your interior which will please you and your guests for a long time.